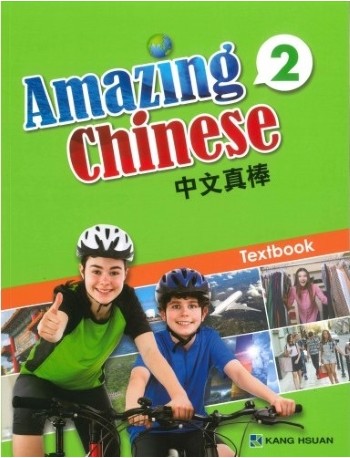 Out Of Stock
AMAZING CHINESE TEXT BOOK 2 (ISBN: 9789579502689)
Stock:

Out Of Stock

Weight:

0.50kg

ISBN:

9789579502689
Amazing Chinese series is a set of teaching materials specifically designed for a Chinese language course within international schools. The teaching materials aim to support and establish the learning foundations of secondary school students who are non-native Chinese speakers. The series have six levels. Each level contains a textbook, a workbook and a teacher's book.
Amazing Chinese consists of four learning units. Each unit has three lessons which totals up to twelve lessons for the entire book. Upon completion of the learning of this textbook, students can achieve a language standard that is equivalent of the HSK1 level. It is recommended that for each lesson, the teaching hours should be between six and eight hours. The teacher may exercise flexibility in adjusting the teaching hours depending on the students' backgrounds and learning situations.
"Text" and "Dialogue" form the two main learning sections in this book. There are six language practice parts, which include "Reading comprehension", "Key language practice", "Dialogue practice", "Listening practice", "Character practice" and "Activity". Supplementary information like "Culture note" and "Language note" are made available wherever relevant. Furthermore, the before lesson "Learning goals" explanation and end of lesson "Checklist", provide students the opportunity to self-check if they have understood the important vocabulary and the communication content.A large variety of classroom activities ("Task") are designed to further enhance the effectiveness of language practice through pair work or small group interactive learning. "Challenge" provides the option of differentiated teaching which teachers may use flexibly depending on the students' situations.