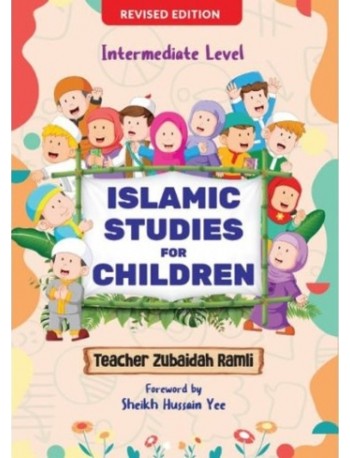 New Out Of Stock
ISLAMIC STUDIES FOR CHILDREN (INTERMEDIATE LEVEL) BY ZURAIDAH RAMLI (ISBN: 9786297545042)
Stock:

Out Of Stock

Weight:

0.25kg

ISBN:

9786297545042
This book is written in an easy and plain method to make learning Islamic Studies enjoyable for children, teachers, and parents alike. All sub-topics include exercises where teachers and parents can measure the children's knowledge from what they have learned and how they can later apply Islamic knowledge to their lives. The book aims to help future generations of the Ummah to have the following:
• Understanding the concept of Aqidah.
• Developing good Akhlaq. Loving Allah through Ibadah.
• Learning Islamic Studies from authentic sources of the Quran and Sunnah.
. Knowing the Sirah of the Messenger of Allah and the stories of his companions.
May this book be beneficial in helping children, parents, and teachers to practice and spread the knowledge from the Quran and Sunnah-bi'idhnillah.