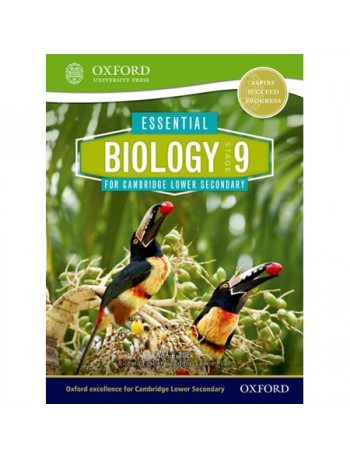 ESSENTIAL BIOLOGY FOR CAMBRIDGE LOWER SECONDARY STAGE 9 STUDENT BOOK (ISBN: 9780198399865)
Stock:

In Stock

Weight:

0.60kg

ISBN:

9780198399865
Features
Comprehensive coverage of the syllabus framework, with each spread directly emphasising specific key learning points.

Develop students' scientific vocabulary with key terms highlighted and defined throughout the text.

Engage students with 'Science in context!' spreads, putting learning into real-world contexts and challenging students to think about the wider issues.

Track students' progress with exam-style questions at the beginning of each chapter, preparing them for the Checkpoint test and progression to IGCSE.

Three separate Stage 9 books covering Biology, Chemistry and Physics offering greater flexibility for teaching the separate sciences.

Receive online access to engaging interactive exercises covering key points of the curriculum framework.